Same-Day Chiropractor For Shoulder Pain Relief
Heal & Relax With Our $49 New Patient Special Offer
Is your shoulder pain holding your back? Is it stopping you from carrying your child to bed at night? Would you like to get back to kayaking? Whatever activities you want to resume without shoulder pain, Dr. Ryan Woods will create a personalized plan to help you get there.
You don't have to live with daily shoulder pain –
Call (303) 683-6868 or book an appointment online to take advantage of our New Patient Special Offer!
We believe natural shoulder pain relief should be accessible to everyone. We are proud to offer our $49 New Patient Special that includes:
Chiropractic consultation
Comprehensive examination
A gentle adjustment so you can start feeling better immediately
For a limited time, book now & recieve a FREE one hour massage!
We accept insurance and medicare so you prioritize your health. For your convenience, we also offer same-day and evening appointments.
Call us at (303) 683-6868 or book your appointment online now!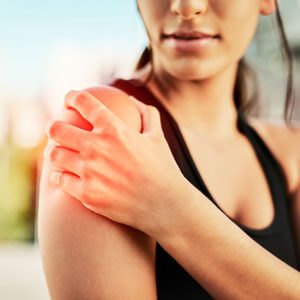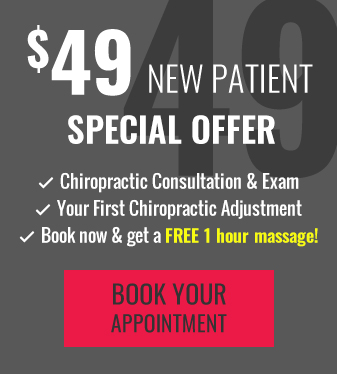 Personalized Treatment For Shoulder Pain, Bursitis & Frozen Shoulder
You've likely been suffering from shoulder pain for years. At Premier Pain Management, we are here to help find out the underlying cause of your pain and create a treatment plan with lasting results. There's no better feeling than hearing from one of our patients that they were finally able to experience the activities they love without shoulder pain.
Experience fast, natural pain relief –
Call (303) 683-6868 or book an appointment online now!
Dr. Ryan will work with you one-on-one to establish a customized treatment plan. The first priority is to get you the pain relief you need fast, with a long-term plan to heal the underlying cause of your shoulder pain. BOOK YOUR APPOINTMENT »


Our Patients Love The Premier Pain Management Experience
Excellent personal chiropractic, physical therapy, and massage. Staff is great, and I highly recommend their care.

They fix the problem, not merely manage symptoms. It is great to have a team work with you to get better!

Exceptional hands on chiropractic, physical and massage therapy. Very knowledgeable staff. Great to have all vital services in one place with efficient coordination with Medicare and insurance company. Treatments very effective. I plan to continue with a maintenance program.

I really enjoy the relax yet professional atmosphere here. I feel confident in Dr. Hurley's care plan for my condition. Lauren is great, she has helped me so much. The staff is patient engaging and kind. I love coming here and I love how I feel when I leave. Always looking forward to my next visit.

Dr. Ryan Woods is a true professional in every sense of the word. His location has an xray machine, an area for physical therapy, and dry needling. Brenda runs the front desk and she's a pro too, whipping up documents in a flash.  Yeehaw!

The staff at this location are very friendly and knowledgeable. My condition was worse than I imagined and they couldn't have been more awesome. Highly recommended.

This place is amazing! I have seen a lot of improvement with my low back pain through adjustments and exercises. Everyone on the staff is very friendly and they always make me feel welcome!

The best personal treatment that I have received in all my years of chiropractic treatments . The office staff is very friendly and I am already feeling better half way through my program. Thanks docs!

This place is great! Gentle adjustments and great tips on how to work out knots and tight muscles. Also, I like how the staff encourages overall body health and fitness.

Just started here but it's awesome. Friendly staff! Family atmosphere! I feel great about getting all around 1 on 1 attention and personalized scheduling. Dr. Woods is amazing. Three thumbs up!

Dr. Ryan takes such good care of his patients. Brenda is so welcoming, helpful, and kind! Daniel does phenomenal PT and muscle work. Nora is a fantastic massage therapist. Thank you again and again! I haven't felt this at home in my body without pain in a couple of years.

The team here is awesome! Highly recommend this location. Very thorough with explanations and everyone is welcoming. Massages are the best around!

Great staff. Dr. Woods has implemented an incredibly well-rounded, proactive, & comprehensive treatment plan. I came to this office with chronic back pain & the team here has greatly improved my quality of life since I started, all while being friendly and accommodating along the way.

Dr. Woods and his staff definitely have the right touch. I was in alot of pain when I first started coming in after a few weeks I've seen a major improvement in my range of motion and the pain has dramatically decreased in my shoulder.

I've been going to chiropractors for 30 years and Dr. Wood is the best! He is great at what he does and makes me feel so much better. I was getting headaches daily, so I tried dry needling with him and haven't had a headache in a month! The practice is accommodating and flexible.

Awesome service and personable staff. I always feel better after visiting! I first saw Dr. Woods after pulling a muscle in my neck/shoulder and he got me functioning within a few days in time for a physically demanding weekend event. Love this office!

Dr. Woods provided a thorough evaluation, explanation and integrated treatment plan for my back, hip, and groin. Treatment includes exercises for strength and flexibility appropriate to my progress. The office is professional, friendly, and supportive. Grateful to be a patient.

We Accept Your Insurance
High quality chiropractic care should be easily accessible to everyone. You can use your coverage with any of the insurances listed below:
Aetna
Blue Cross/Blue Shield
Bright Network
Cigna
CoFinity
Humana
Medicare
Preferred One
United Healthcare®
If you have Tricare, Medicaid or Kaiser, we have a third-party discount network program so that your co-pays are comparable.
Your convenience is our priority – Call (303) 683-6868 or book an appointment online now!

Schedule Your Appointment Today

We Can Alleviate Your Shoulder Pain Now
Call Us At (303) 683-6868

5-Star Rated Shoulder Pain, Frozen Shoulder & Bursitis Chiropractor Serving Highlands Ranch And Surrounding Areas