Meet Dr. Ryan Woods
Changing From the Medical Path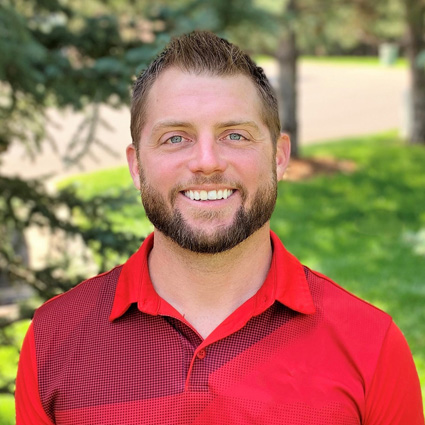 While at Ohio State University, Dr. Ryan intended on becoming an orthopedic surgeon. He began doing rounds at the hospital and saw a 13-year-old girl with inflammation in her right shoulder. The surgery she had removed the inflammation, but during her checkups, the doctors noticed she developed frozen shoulder. It was enough to make Dr. Ryan wonder how the inflammation got there, to begin with.
The girl started seeing a chiropractor, and Dr. Ryan ended up shadowing that chiropractor. Comparing the office's happy patients and upbeat atmosphere to the hospital made his decision clear: he would become a chiropractor.
At the hospital, people were sad and didn't want to be there. They would wait around for an hour for an appointment. The chiropractor was passionate about his job, and his patients loved him!
Learning to Help Others
Dr. Ryan attended Parker University in Dallas. After looking into several different colleges, he chose this institution due to its dedication to teaching students a myriad of techniques. In addition, he has the following qualifications:
Advanced neurological dry needling degree
Professional Applied Kinesiologist
Graston Technique certified
Rock Tape® certified
Webster Technique certified
It makes my Monday mornings coming in and hearing that a patient did something during the weekend that they weren't able to do just a few short weeks or months ago.
Making the Most of Life in Highlands Ranch
Dr. Ryan grew up on a farm in Oklahoma, Kansas. His family moved around some, ending up in Ohio. Later, he moved to Dallas to attend chiropractic school with his wife, Ashley. Their first child, Ashton, was born there. They intended on moving to Colorado right after Dr. Ryan earned his Doctor of Chiropractic, doing so in 2009.
In their spare time, the family loves whitewater rafting, hiking and snowboarding. The week after Dr. Ryan's youngest son, Jaxson was born, their family went floating down the Colorado river. The week after that, it was the Royal Gorge. They love to camp at Horse Tooth Reservoir to fish, wakeboard and kneeboard.
Premier Pain Management has same-day appointments available. Contact us today to get started!
CHIROPRACTIC CARE »

Dr. Ryan Woods | (303) 683-6868