About Us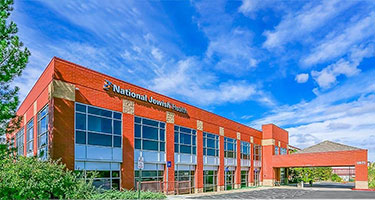 Dr. Ryan Woods attended Parker University, knowing that he would relocate to Colorado directly after his graduation. He wanted to take advantage of the year-round activities in our area like whitewater rafting, hiking and snowboarding. In 2009, he and his wife, Ashley, packed up and moved to our community. In 2019, they moved just a mile down the road from their original office. You'll find Premier Pain Management conveniently situated on C-470 in Quebec.
Our Unique Approach
We're proud to be one of few offices in the state that combines Physiotherapy with chiropractic care for a complete approach to your healing. We'll also provide the soft tissue work needed to address your muscular complaints, often using dry needling, cupping or acupuncture as a complement to your care. At our chiropractic care center, you'll receive the comprehensive solutions you need from our providers.
Pregnancy and Pediatric Care Available
We welcome all walks of life to our clinic, which includes the youngest members of your family. If you're expecting, you may want to learn more about how chiropractic can benefit you. One of Dr. Ryan's patients was a woman who came in upset during her second pregnancy.
During her first, she was in labor for 48 hours. This terrible experience left her frightened. She'd heard chiropractic could help in aligning her hips and getting her joints mobile and ready for birth. Sure enough, the second time around, she had the baby in the hallway hospital because she couldn't make it to the delivery room!
A Focus on Athletes
Though anyone can become a patient, Dr. Ryan especially enjoys seeing active people. You don't have to be injured to benefit from chiropractic. In fact, one man is receiving care for "prehabilitation" or injury prevention. He is trying to get into the Olympic time trials and knowns that chiropractic, soft tissue work, dry needling and cupping is the combination that will ensure his best chance of success.
MEET DR. RYAN WOODS »
Ready to Make a Change?
If you want to get the care and advice you need to change your lifestyle, we'll help you. Let's reach your goals together. Contact us today to schedule your first appointment! We accept insurances, including Medicare.

About Premier Pain Management | (303) 683-6868